Payroll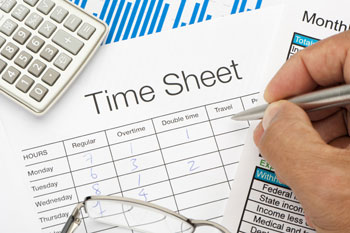 Payroll hours can be provided over the phone, fax, e-mail or internet.
Payroll checks can be printed for you or direct deposit is also provided.
Federal depository information, State Income Tax and State Unemployment Tax Information will be provided to you. The payments will be sent via electronic transfer directly from your bank account.
Local tax info will be provided to you on a quarterly basis.
All year-end tax reports will be filed and W-2's provided to your employees.
Staff stays up to date on current payroll tax code so the employer doesn't have to.
Forms & Publications
Form W -4
Form I-9
Form W-9
Form S-4
Local Earned Income Tax
Employee Direct Deposit
The owner Peg Hill and her staff attend several tax conferences each year to be sure she is current on any tax law changes and rebates that could help out her customers. A few of these conferences are the Drake Software Conference, the NATP conference, IRS conference along with webinars throughout the year.